Heart & Soul Centered Astrology
Part II: Chart Interpretation Course
The Heart and Soul Centered Astrology Training Program teaches astrology as a practice that provides profound and insightful knowledge
into our own unique path of awakening. Part II is the Chart Interpretation Course.
The Chart Interpretation Course is devoted to teaching students how to begin to put all the various components of a chart together in order to derive meaning and understanding. Available only to students who have completed the Essentials Course (part I) or students who have either taken a beginners course with Ari Moshe or another teacher of the Evolutionary Astrology lineage. All prospective students who have not taken the essentials course must apply before registering. Click here to fill in the application form.
This course begins with an in depth study of astrological aspects and phases which will include a thorough study of all the planets in aspect. This will provide a foundation for understanding the reality of planetary relationships within the natal chart.
With that foundation we dig deeply into the Lunar nodes: the meaning of the nodes, nodal polarity, moon/nodal relationship, nodal rulership, aspects to the nodes and finally the Evolutionary Astrology interpretive paradigm. We complete this course with a dedicated period of chart practice.
After this course students will be eligible to continue on to the practicum which will be launched later in this year.
The Chart Interpretation Course is organized in 6 segments taught over 11 weeks which includes a break week in the middle. Each segment comes with a series of pre-recorded educational videos, teaching examples and a thorough workbook with notes and practice assignments.
We will meet every week (except for the break week) for a live practice/review class as well as a few additional optional meetings for practice. Beyond that, students are encouraged to work with a learning partner to practice the content.
A forum will be available for students to ask questions throughout the entire course.
New students must apply. Click here to fill in the application form

.

Early bird registration 10% off till May 14 ($670.50)
Cost after May 14: $745 (payment plan available)
Students who had previously taken Modules 3 and or 4 of the NPA Astrology for the Soul course as well as students who are enrolled in the Jeffrey Wolf Green School of Evolutionary Astrology are eligible for additional discount. Contact Ari for more info.
Limited scholarship available
What Past Students Have to Say About
Courses with Ari Moshe
Ari Moshe's teaching is solid in its structure and so fluid, intuitive and limitless in its application. His way of teaching astrology lends itself to creative and critical thinking, so you can integrate it into your own experiences and observations and therefore make it your own. He uses stories, metaphors, scenarios – embodies characters even – all so many different kinds of examples to explain archetypes and the blending of archetypes. The energies he is teaching and describing really begin to be tangible and identifiable. Ari inspires classroom environments that are curious, insightful and open. I think you actually walk away with a deeper knowledge about the diversity of the human experience, what we are driven by, and how we respond to our perceptions of reality. A wealth of information gracefully communicated.
– Sabrina Monarch, Evolutionary Astrologer San Franciciso
Upon taking this course with Ari Moshe, I already had a solid background in astrology and mostly had the expectation of further solidifying my understanding of chart interpretation so that I could feel more confident pursuing astrology in a professional manner. Within the first day of class, I realized how much more this experience was going to hold for me. Ari's clear perception of truth and ability to share powerful concepts and ideas facilitated a process of spiritual alignment for my own evolutionary journey. My understanding of astrology and its useful application in our lives quickly evolved far past what I thought possible from Ari's resonant presentation of the archetypal realms of human experience and how the EA paradigm can tune us into the evolutionary purpose of the soul's journey.
​- David Yarrow Wood, Evolutionary Astrologer Portland Or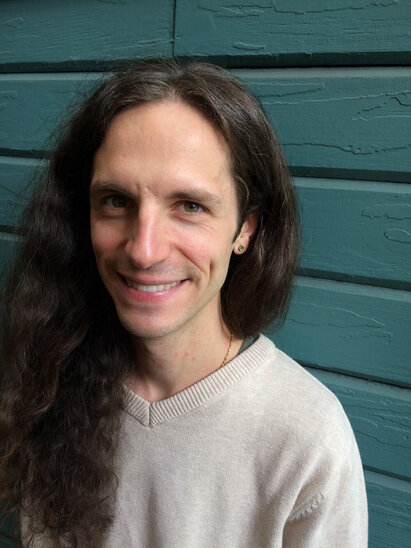 Frequently Asked Questions
​How Long Do I Have Access To the Course?
Forever! Students can download and keep all content.
I am proficient in astrology and either already give readings or have been studying for years. Is this for me?
It is required that you have a foundation in the heart and soul-centered/Evolutionary Astrology perspective, both philosophically and as a way to understand the houses, signs, and planets. The Essentials Course taught all of this in great depth. If you are already a practicing astrologer but are not familiar with the EA perspective, then it is recommended you start from the beginning with the Essentials Course next year so as to get properly established in the teachings from the ground up. Otherwise, if your current practice or studies are oriented towards EA and you feel competent in the basics, then this course is appropriate for you.
Is this an Evolutionary Astrology Course?
My lineage is Jeff Green's EA. His teachings are in my blood and have nourished my understanding of astrology, and more broadly the soul and soul evolution. My own teaching is informed by a well of personal experience and insight that cannot be ascribed to a singular tradition or modality. It is for that reason that I do not call this a course in Evolutioanary Astrology. This course is compatible with the teachings of EA and is offered only on the shoulders of the teachers of the EA lineage: Jeffrey Wolf Green and Sri Yuktesewar and all the spiritual teachers and traditions that have and continue to nourish my insight.