Heart & Soul Centered Astrology
Chart Interpretation Course 2022

About
The Heart and Soul Centered Astrology Training Program teaches astrology as a practice that provides profound and insightful knowledge into our own unique path of awakening. The essence of the teachings are rooted in the paradigm of Evolutionary Astrology as taught by Jeffrey Wolf Green. 
The second part of the year long training is the Chart Interpretation Course. The Chart Interpretation Course is devoted to teaching students how to put all the various components of a chart together in order to derive meaning and understanding from an evolutionary perspective.
Who is This Course For?
This course is available only to students who have either completed the Essentials Course, students who have trained with another EA astrologer, or anyone who has self-studied the teachings of EA and has a basic ground of skill in house/sign/planet synthesis from an EA perspective. All prospective students who have not taken the Essentials Course must apply via the New Student Application before registering.
What's included in the Chart Interpretation Course?
The entire course is taught over 4 months from August till December totaling 17 weeks within which includes 4 off weeks for integration and practice. 
Our twice weekly meetings are for review and practice the week's video and workbook curriculum. Meetings

 are recorded for student review.

 Besides for these meetings, a forum is available all the time for practice and asking questions. Alumni will be holding optional practice groups and students will be supported to practice with one another. 
Part 1: EA Chart Interpretation
Part 2: Transits and Progressions
After this course students will be eligible to continue on to the practicum which will begin in 2023!
For those who would like to enroll in the Essentials Course first, the self-study option is available now. Participation in the live version of the Essentials Course will be available next year.
2022 Dates
Aug 21 – Dec 10
$799
New students must apply
Various additional discounts and tuition assistance is available. Click here to learn more.
What Past Students Have to Say About the Chart Interpretation Course
Ari is a wise and gifted teacher, who leads the class in a gentle, emphatic but always purposeful way. He sets up a safe space and well-structured container for learning, growing, healing and evolving. The workbooks and the pre-recorded video lectures exceeded my highest expectations. Such a rich content! I am so happy to have these materials for my whole life! The community forum was a supportive, safe place for sharing and learning and Ari guided the group with his love and wisdom. Ari's course not only helped me as an astrologer for my client's practice and counseling work but also on my personal soul's evolution and healing journey. I highly recommend Ari as a teacher and his courses for astrological studies and personal soul's growth.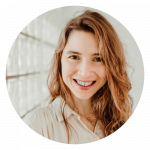 – Verena Borell, Evolutionary Astrologer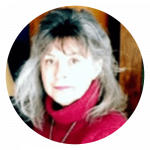 – Mary Stolarcyk, Life Poet
The sessions enabled the content of the classes to be more relatable and revelatory as participants voiced their questions. Ari was able to intuit the import of inquiries, jump right in and seemed at times to follow participants internal integration of ideas. It's remarkable how he can stay on point and hear what is being explored from the participants perspective. Ari's perceptions are penetrating and offered time and space to integrate complexities and seeming contradictory ideas in a thorough presentation. The pre-recorded material affords one ample opportunity to access material whenever the student is able, a great advantage. Concise and clear presentation of material.
Well, I take the opportunity here to thank you Ari for the application of the large amount of indispensable information that you keenly spread out over the curriculum and filled with attention to details, and pure love for every single one. An exemplary balance between structure and expression/ creativity – a crafty Saturn/ Jupiter conjunction, in action! Blessings.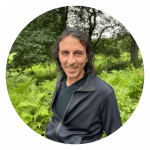 – Maurizio Marmorato, Yoga Teacher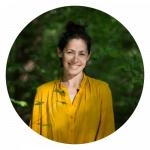 – Maria Elena Zayas Rivera, Yoga Teacher
I feel really very grateful for have taking this course, in it´s new evolutionary form! It was amazing, how much more structure and depth we could enjoy this time! Of course with the support of Michelle and also the technical container of the wordpress platform. Keep going this way!  Thanks a lot Ari for being there, and sharing all your light. Thanks also to Michelle for taking care of us. Much Love.
Frequently Asked Questions
​How Long Do I Have Access To the Course?
Forever! Students maintain access to all content.
I am proficient in astrology and either already give readings or have been studying for years. Is this for me?
It is required that you have a foundation in the Evolutionary Astrology perspective, both philosophically and as a way to understand the houses, signs, and planets. The Essentials Course taught all of this in great depth. If you are already a practicing astrologer but are not familiar with the EA perspective, then it is recommended you start from the beginning with the Essentials Course so as to get properly established in the teachings from the ground up. Otherwise, if your current practice or studies are oriented towards EA and you feel competent in the basics, then this course is appropriate for you.
Is this an Evolutionary Astrology course?
My lineage is Jeff Green's EA. His teachings are in my blood and have nourished my understanding of astrology, and more broadly the soul and soul evolution. My own teaching is informed by a well of personal experience and insight that cannot be ascribed to a singular tradition or modality. It is for that reason that I do not call this a course in Evolutioanary Astrology. This course is compatible with the teachings of EA and is offered only on the shoulders of the teachers of the EA lineage: Jeffrey Wolf Green and Sri Yuktesewar and all the spiritual teachers and traditions that have and continue to nourish my insight.