Write a testimonial for Ari Moshe
Intuitive Guidance Session Testimonials
Ari Moshe is truly a treasure of a person to be connected to. Through a decade of astrological studies and pursuits, no readings have been as clear or fruitful as his, and no teacher leads with heart as purely as he does. With complete trust in his humility and dignity, I cannot even count how many people I have sent his way for readings over the years - for all of them to receive glowing experiences that continue to serve their journeys. Having known Ari Moshe since 2012, I can attest that an hour with him will plant seeds for years to come. His readings do not end with the session, but continue to grow with you. Ari is honestly the only practicing astrologer I feel comfortable recommending to anyone seeking guidance on their evolutionary path. His gifts are beyond a blessing for humanity and I couldn't be more grateful for the work he provides.
The sessions I've had with Ari Moshe were life-affirming and life-changing. He had a deep capacity to tune into my needs and help me come back into my heart. His ability to speak to my soul's history shed much light on my past and present experiences. His guidance and encouragement helped me make major shifts in my inner and outer reality. His strong intuition has helped me tune into my own. Ari Moshe is a wonderful teacher and guide. My life would not be the same without his insights and strength at holding space for me to be truly seen and heard. Sessions with Ari Moshe are powerful, truthful and loving.
I have known Ari for a couple of years, I have had his readings and throughout I have participated in some of his online courses. His vast knowledge and humility are unmeasurable, I connect to his deep sense of service. Recently I decided to sign up for the soul companion 1:1 sessions. While Working with Ari I feel safe, connected and I have a feeling of expansion, as he attends to deep listen to my insights, narratives, and aha moments. Then he dives deep into the realm of his wisdom and brings forth insightful annotations about what he can observe and offer back to me - Although we met through EA, we can use and understand its language, what emerges during the sessions is a mutual appreciation, recognition, acknowledging that through deep dialogue one can find jewels that are brought back to light through mutual presence - I feel the excitement of a traveler during a journey of rediscovering and unveiling different views, Ari is a true soul to soul companion- I am in gratitude for his dedication that is full of sacredness
Testimonials for work with Ari Moshe in general
Ari just wanted to say thank you so much again. I have been integrating what we talked about and feel a lot calmer, seriously, a lot calmer. You have an amazing gift of seeing people and feeling into the energy of the moment, thank you for sharing your gift with me and with the world. I felt so seen. What a gift. I feel lucky to have met you in this life.
– Kathy, Vermont
I really want you to know that your reading for me completely changed how the flow was going for me, it singly changed the course so that I can better be in attunement with the energies that are helping me become the same vessel for consciousness. It wasn't only your reading with its dead on insight and wisdom coupled with rich compassionate uncompromising integrity; but the energy of your own personal work that so inspired me so to sit up even straighter and more courageously in my own truth, and most importantly, speak it, share it and act on it.
– Seva, India
Ari Moshe is much more than an astrologer; he is a human spirit committed to each soul's journey "home" to ultimate satisfaction and joy. If you have the opportunity, give yourself the gift of a reading with him. More likely than not, you will start to see new meaning in your most confounding struggles. I found myself laughing a lot during our initial reading. His insight and humility helped give me new eyes to see my struggles in a way that just made sense. I have continued on to do "spiritual counseling" with him, and it has helped put me back in touch with myself in a profound way. I am deeply grateful for his loving assistance on this journey, and I honestly can recommend him without any hesitation. In fact, most of my friends have now had readings with him, too! Thank you, A.M.!
– Alex, Georgia
My session with Ari Moshe helped me to rekindle enthusiasm for my life, and this effect has lasted over time. No small thing. The essential gift during the reading was Ari's ability to reflect back to me my true nature. His words were like an elixir through which I could viscerally feel warmth returning inside me. Ari is a beautiful listener. He listens to the astrology chart, he listens to his intuition, and he listens deeply into one's words and expression of self. I felt truly heard and seen. Ari is also a gifted teacher and writer, able to bring clarity, insight, and passion to complex and multilayered material. He is committed to discerning and walking his own path and thereby catalyzes others to discern and honor their true nature.
– Julia Brayshaw, Olympia, WA
During our session, Ari helped me to clarify what is important to notice, practice and cultivate at this juncture. His intuition was keen when he guided me into the exploration of an issue, incidentally not the first issue that arose. He used his understanding of life and astrology to paint a picture of my path that I could see and feel, and his words rang true and illuminated me. I felt safe in the space he held, and trusted him completely.
– Rebecca, New York City
Ari's guidance was illuminating and simple. I felt his compassion as he helped me to see clearly an area of my life that has been difficult for me my whole life. He offered clear instructions and even role playing that helped me to embody the use of new tools for communication with my mate. His wide range of wisdom and his strong intuition are very apparent. I would recommend him to any of my friends or yoga students.
– Alexza, Virginia
I am still basking in all that I have learned from you. Ari Moshe you are such a gift, so many parts of our souls have been activated, healed, enriched, guided, and understood thanks to you. The revelations and insight we get to savor, understand, and grow from for a lifetime….mmm, the honey lemon drop.
– Minka, Oregon
Ari Moshe imbues me with great knowledge and guidance in our sessions together. He's helped me uncover some deep dark facets of my personality that I didn't have the strength to release. He's supported me in the toughest times helping me achieve balance. I'm eternally grateful for all you do
– X.Z. Olympia, Wa
I am so grateful for Ari's gifts and for the Universe for teaming with him to bring his essence onto this earth at this time to connect with all of us. thanks!
– UnknownThank you from the bottom of my heart for your guidance and compassion. I'm not that good at expressing myself in person but wanted you to know what your insight has meant to me. Of all the learning and listening and searching I've done over the past few years, it is your words that give me the most clarity and understanding. I want you to know that I heard your message and I'm running with it. Thank you for inspiring courage and the feeling of support that everyone who comes in contact with you must feel. I'm so glad you're in this world.
– Lisa B. Detroit, MI
Thank you very much for the session yesterday. I really appreciated the time with you, as well as the safe space you created. Your finely tuned intuition, the way you articulate yourself, your deep empathy and your intimate knowledge of your field added great value for me. It felt like a very precious moment in the divine timing of my life.
– Stefani in Malaysia
I want to express my deep gratitude for our time together. Your reading was both illuminating and a transmission in and of itself. I feel supported and find myself dropping into greater trust and naturalness. It's just happening. No efforting or doing.
– Steve in Paulo Alto, Ca
​My session with Ari Moshe was extraordinarily helpful. His insights allowed me to understand my experience and more fully surrender to the wisdom of this time in my life. Especially because I have been experiencing difficulty, the insight that he brought forth from my chart invited me to embrace rather than reject my experience, and he helped me understand how to work with the energies present and prepare for future shifts. His presence was very attentive and safe, and I felt seen and understood on a soul level. The session was very healing for me, as well as helpful. I have gotten astrology sessions before, and my experience with Ari Moshe was much deeper than anything else I've experienced. I'm grateful that I got to experience a session from such a potent guide and would highly recommend him to anyone looking for a transformational astrology reading.
– Nisa, Ashland OR
Ari is blessed with the gift of tremendous insight, and is very helpful I think towards everyone finding their own truths and universal truths…. I recommend him to all my friends and is truly beyond words wise. I can't thank him enough for all he does and teaches. A remarkable human, and is a blessing to know and learn from.
– Gabrielle , Madison, WI
I feel so blessed to have had my chart done by Ari and to have met him on Skype. Truly, I will never forget it. I feel as if he has given me an enormous gift. I wish I lived closer so that I could attend classes that he offers, because he is a wonderful teacher. I have just downloaded Ari's Ebook and I'm really excited to read it. If anyone in my life, expressed deep questions about the reality of their existence and what life is about, I would definitely say "please, meet Ari".
Thank you so much.
– Jodie in Sydney, Australia.
I have had the pleasure of working with Ari for years. He could not have come any more highly recommended so I went into our session together with some pretty big expectations, and Ari Moshe managed to exceed them! I had an astrology reading with him and it was like he was seeing me more deeply and clearly than people that I'd known for years, and he was able to give just the right insights specific to my life at that moment. It became clear during the course of our session together that I was meant to learn astrology for myself, and so I found myself in the blessed position of taking classes from Ari Moshe and can testify of his skills in teaching as well.
He has fueled my passion for self-development first by blowing my mind in our first reading, by being an inspired teacher, and then again through witnessing and being inspired by the unfolding of his own journey that he so graciously shares so openly with others. He is a teacher in all he does, and most of all by example.
Throughout the years of since knowing Ari Moshe, I have been most inspired by his awareness of the shifting currents within himself that constantly propel him forward, to hone and evolve his offerings. I have even received an energy healing session from him where he offered prayer and love for my being. He was truly love embodied! I have to say that I trust him in his understanding of what he feels best serves, as his offerings are many and varied. I highly suggest being open to however he feels called to be in service. He is truly amazing!
– Melanie G. Olympia, WA
The mystic transmissions contained within the ineffable hollow bamboo we loving adorn with the name of Ari Moshe exceed all expectations back to a place where the notion of an expectation seems as ludicrous as any other untrue story we may have placed upon reality that has strayed from the truth of love. Ari Moshe uses the mediumship of the session ceremony and astrology to impeccably guide back/and forward to that profound space of all prevailing true love.
– D.H.R. Hawaii
To say my consultations and classes with Ari Moshe have been profound would be a dire understatement. The soul work he has guided me towards has brought me to an elevated career, home, and relationship approach, let alone foundational way of thinking and acting. I cultivate so much of what he has brought to the surface for me every day. The healing and liberating aspect with Ari is his innate ability to channel what is already within the soul he is working with, to guide those energies and powers into their highest fruition. Ari can access the deepest inner truths and present them through the simplest, purest means needed for the time being. I will always recommend him to loved ones on the breadth and/or struggle of self-discovery as his insight is boundlessly valuable to those willing and ready to confront it.
– Lauren M, ME
​
Thank you! I so appreciate our session. It helped me tremendously. So much wisdom came from you and such a feeling of total alignment with the truth you shared. Thank you for sharing your time and for allowing the space for me to listen in and to "remember". Your deep personal work is so evident and quite inspiring. I appreciated your modeling. I feel so grateful to have connected with you, such a beautiful, wise soul.
– Jill, Portland Oregon
The sessions I've had with Ari Moshe were life-affirming and life-changing. He had a deep capacity to tune into my needs and help me come back into my heart. His ability to speak to my soul's history shed much light on my past and present experiences. His guidance and encouragement helped me make major shifts in my inner and outer reality. His strong intuition has helped me tune into my own. Ari Moshe is a wonderful teacher and guide. My life would not be the same without his insights and strength at holding space for me to be truly seen and heard. Sessions with Ari Moshe are powerful, truthful and loving.
– Emily, Vermont
Ari is what I'd call "a healer's healer". I've had natural intuitive and healing abilities since I was a child. While I can read others very well, I have a hard time sometimes reading myself. Ari is one of a few people on this planet I trust immensely with the important task of accelerating my personal and spiritual growth. Many blessings to this wonderful soul.
-Sara, CA
There is no doubt that Ari's healing service can be only described in superlatives. His reading is no-nonsense, practical, encouraging, positive and utterly non-judgmental. I have met only two soul advisers capable of this level of presence and Ari is one of them. He is a wonderful astrologist but there is so much more to his art, something that goes beyond the words of chart interpretation. Its something hard to put a finger on-telepathic, subconscious and healing. I have had astrology readings done before but ea is in a dimension of its own. Ari conveys its depth and complexity in simple to understand terms that resonate within your deepest core. He offers fantastic value as it is obvious that he puts a lot of effort into the preparation of a chart and was very kind to assist me with rectifying my time of birth via many emails. One thing I am still astonished about is the accuracy of his analysis. There wasn't a single point that would feel even a tiny bit off. It completely correlates with the visions of my past lives regressions The recording will become one of my most cherished possessions – its just pure nourishment for the soul. It is like being gently guided home to yourself and assured that everything is alright. It is said that life doesn't come with a manual, well that's not true anymore, you just need to go to Ari and claim yours. I'm telling all of my friends to get a reading done by him. They probably wont but Ill tell them anyway. In fact I urge anyone to get in there before his waiting list becomes months long. Im dead serious-he is that good. Its a must for anybody interested in self-knowledge. Id say that to get the most benefit out of this its important to be ready to fully embrace who you are, including the parts that we've learned to hide from ourselves in order to fit into the society. He has a great gift and shares it beautifully with the world. If you could use some encouragement, clarity and direction in life, treat yourself and share in this gift. Knowledge and talent don't often combine in such concentrated form and accompanied by his loving humaneness and humility – Ari Moshe is one of a kind. Thank you, Ari.
– R. Romania
Wow wow wow is all I can say from Ari's reading! Ari will rock your world. Book a reading with him. You will thank me later.
– Sara, Berkeley CA
I cannot thank you enough for the work you did with me over that short time period. I felt myself opening up to the reality you were showing me, and as a result had a few blockages released. You are a great guide, seeing the soul's evolution over many lifetimes so clearly….
– V, NJ
Ari Moshe's insights and intuition about my soul's journey have been a great help in confirming my current life's purpose and direction, and has been a valuable supplement to my own inner work. Ari Moshe showed me on my chart and described to me the dynamics of the sign's placements in such a clear way that it answered, in fact was the same as, a vision i had a week earlier about my life's work and greatest joy. He was able to bring meaning to that vision, which had been unclear to me prior. The way he addressed the truth of who we really are in our evolutionary astrology session left me with even greater appreciation for my own life experience.
– Lisa, WA
First I wanted to say a big heart full thank you for the way you conducted our reading. It seemed most appropriate at the time to allow for space and silence to do some talking as well, and I really am amazed at how well you created time for that. I was really overtaken by the beauty and simplicity and power with which you used your words as instruments. I am so grateful for that time.
– Celeste, Montana
I left the reading with a feeling of such lightness and a renewed feeling of confidence on my path, really remembering what the gift of life is about and what is really important to me. I'm very grateful that our paths crossed.
– Megan, Portland OR
Your reading has been still working on me, unraveling so many aspects of my behaviors, feelings and thoughts for my whole life! Now it's so clear and I've been able to listen to it a few times and it's incredible.
– Alli, Hawaii
I found Ari Moshe's insights and understandings amazing. During my reading, he had a unique ability to access and clarify information from a variety of angles, then masterfully blend them into explanations that help shed light on my challenges, successes and life purpose. He is fearless with the truth, yet delivers it in the most practical, compassionate and useful way. The reading left me empowered to more confidently walk my truth. I treasure my time with him and am grateful it was recorded. My first reading is one to be kept and revisited as at times, indecision and fear creep back into my reality. Ari is a gift and I am blessed to know him and have him close!
– MM Monmouth County, NJ
The best way to describe a reading with Ari is in superlatives: the outside world melts away and you're totally in the moment; you're amazed at how on the button he is with everything he says; you're amazed at how painstakingly prepared and knowledgeable he is, and the experience feels all at once fascinating and soothing. Worth every penny.
– Marisa, New Jersey
Ari Moshe Wolfe brings great sensitivity and a brilliant intuition to his study of the stars. His ability to see, understand and convey meaning to the intricate patterns of a chart speak to his intelligence and his own deep connection to the divine designs in the web of life. I highly recommend his work.
– Gayle, Olympia, WA
It was clear, sitting with Ari Moshe, that he has a great deal of knowledge, a gift of intuition and an insightful mind. Ari Moshe's reading felt open, honest, real and practical. During the session I learned a great deal about the context of my life; it wasn't new information, just broader and simultaneously more defined. With this greater understanding I feel more empowered in my choices, in my desires and I have a new self understanding which has proven to be healing and empowering. Yasher Co'ach!
– Simon, New Jersey
Your @#!$'n great Ari Moshe!
– Y. Olympia, Wa
Ari Moshe is a genuine and knowledgeable astrologer. He has a great sense of humor and a sincere devotion to a greater good. You will leave a session with a refreshed, expanded and kind-hearted perspective.
– V.R. Olympia, Wa
Ari, I just wanted to thank you again so much for everything. your interpretations of my chart have had a beautiful and profoundly deep impact on me and I feel that you are an incredibly gifted astrologer.
– Bleu, Olympia, Wa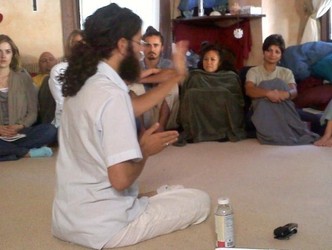 I really enjoyed Ari Moshe's online course – it was an inspiring and creative opportunity to explore the natal chart as a mirror to our soul journey. Ari's immense insight and skill felt awesome- and by viewing his interaction with students and their charts this brought the astrological map to life in a very real way. There was a spontaneous vibe to the sessions with fellow students encouraged to share their insight and ideas about chart interpretations. I hope to do another online course with Ari soon, and highly recommend him as a mentor.
– Sarah S
You have a way of speaking with such love and reverence for Life and what comes up for me, in terms of my experience and feeling of it is, REFUGE. Like a port, or oasis. Not in the squalid sense, but in a way that feels very compassionate and nurturing. I get such a sense of relief. And peace.
– Katherine S. Maui
Ari's teaching style strikes a perfect balance between staying true and objective to subject and content while keeping it simple, personal and really fun. He embodies and conveys the EA teaching in a very natural way. I felt completely supported in everyway throughout the duration of the class.
– Lisa, Seattle WA
Ari Moshe's teaching is solid in its structure and so fluid, intuitive and limitless in its application. His way of teaching astrology lends itself to creative and critical thinking, so you can integrate it into your own experiences and observations and therefore make it your own. He uses stories, metaphors, scenarios – embodies characters even – all so many different kinds of examples to explain archetypes and the blending of archetypes. The energies he is teaching and describing really begin to be tangible and identifiable. Ari inspires classroom environments that are curious, insightful and open. I think you actually walk away with a deeper knowledge about the diversity of the human experience, what we are driven by, and how we respond to our perceptions of reality. A wealth of information gracefully communicated.
– Sabrina, Olympia WA
Upon taking the EA Beginners Course with Ari Moshe, I already had a solid background in astrology and mostly had the expectation of further solidifying my understanding of chart interpretation so that I could feel more confident pursuing astrology in a professional manner. Within the first day of class, I realized how much more this experience was going to hold for me. Ari's clear perception of truth and ability to share powerful concepts and ideas facilitated a process of spiritual alignment for my own evolutionary journey. My understanding of astrology and its useful application in our lives quickly evolved far past what I thought possible from Ari's resonant presentation of the archetypal realms of human experience and how the EA paradigm can tune us into the evolutionary purpose of the soul's journey. On top of all that life change-y stuff, having now completed the course I've developed an ability to holistically synthesize the natal chart on a whole new level and finally feel prepared to put myself out there as an evolutionary astrologer! Thank you, Ari!
– David Anthony Wood, Portland OR
Most meaningful to me is the Loving Intention that spawned your version of the course. Not only did you deliver to your students a concise introductory format, complete in itself, but each of us feels your love. There is a purity of Spirit and a genuine Divine Simplicity coming through you. I especially liked listening to your lectures. You make the content available in a way so we can come to terms with it. We can approach it without fear. Q&A piece important… Students can sense your love and your care for them. What I loved was having deeper resonance with my own chart through my own realizations.
– T. Florida
Ari, thank you very much for yourself and your work! The class on the 12 signs was super informative with so much very deep and vital information, that I would like to go back on with more time to reflect. It was a complete map of the human evolutionary process with the point of finding our true self and oneness. Astrology in its full meaning and glory! Much appreciation.
– R. N.Y
Ari Moshe's Evolutionary Astrology Workshop was intimate and engaging. His articulate explanations of the astrological archetypes seemed accessible to everyone in the class. After the first day of immersion the class was easily able to apply the archetypal associations to individuals charts. The discussion was detailed and the process transformative for the participants. I am infinitely grateful for Ari's personal attention after the class as it helped me to transpersonalize my experience to understand the influence of past lives on my present behaviors. I now feel an increased sense of clarity about my chosen path of service.
– S.H Asheville NC
Through a workshop, a reading, and his book, Ari Moshe's understanding of Evolutionary Astrology and his articulately accessible way of teaching it have helped me develop a sense of peace and patience in my life. Peace in knowing that life delivers my soul the experiences it needs to exhaust its karmic desires, and patience in the acceptance of its infinite evolutionary journey. I'm now less wrapped up with spiritualized ideas of fully self-realizing in this life, 'out there' like the Pisces-moon Sag that I am, and more present with my soul's healing emotional signature, here and now. This has been a true blessing. AM's dedication to presence while teaching gives way for straight spines, bright eyes, and lifted spirits. I recommend him to anyone who's truly willing to look deeply.
– Stephen, Olympia WA
Ari Mosha's captivating presence and clarity in articulation creates the space for a high degree of astrological download when working with him. I gained much perspective and insight from Ari in just a short amount of time. I highly recommend receiving a reading or taking a class with Ari at any point along your journey!
– I.H Asheville NC
"Profoundly reflective, intuitive and logical. The amount of emotional ground covered makes EA dynamic. It often took hours or days to integrate the emotional impacts of inviting this level of self awareness, and attempting to engage in honest converation about the divine within and without."
– J.D Vermont
I really thought the perspective of the course was amazingly refreshing- I have studied astrology on my own from assorted references- this course was the only course I have ever been involved with that took such a conscious stance on astrology's role in our lives. It felt like Truth- and not just another left brain association- I felt like I really gained something precious and worthwhile in my understanding of astrology from this course- One of a kind truly! It has completely changed the trajectory of my growth in this avenue of learning. Ari really gave a fundamentally simple look at how astrology functions- and built from that firm foundation a seemingly Truthful contextualization. When working with Ari in this course, I felt like every question I had- was answered before I could ask it 🙂 Made the whole course seem very logical and understandable. Like he could show anyone this amazing perspective and they would HAVE to see! HIGHLY RECOMMEND IT!
– D.C Olympia, wa
Ari Moshe is a classical teacher, the kind that has nearly died out in our culture. He speaks from the heart and from wisdom, and will lovingly guide you on your journey.
-C.T
What I really liked about working with Ari, is his passion and ongoing quest for knowledge about the topic. As a real rookie, I appreciated his patience and clarity. He's a real gem!
– P.D