Heart & Soul Centered Astrology Training Program Donations Page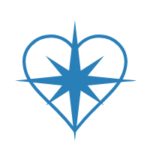 Donations for Heart and Soul Centered
Astrology Training Program
A core value of mine is to make this course available to those who are soul-called to study first, and to look at the finances second. As a result, I have been able to teach this program for the past 2 years to a diverse body of students at all levels of payment ability. For context, in 2022, more than half of my students were on a tuition assistance plan.
Financial need is often due to simple realities such as living in a country where the cost of living is significantly lower than that of the USA, being a full time student, being retired or on disability and living on a fixed budget, and more.
This year, to continue to support being availability in this way, I have chosen to create an avenue for those who are able and inspired to give on behalf of those who are not able to pay very much, or anything at all.
Donations of any amount are accepted through PayPal or Stripe. If you wish to offer a recurring donation, then choose PayPal.