Dishonesty, Alienation, & The Itch to Go:
Healing Karmic Issues with Jupiter
Understanding the pitfalls of Jupiter are incredibly helpful in unlocking our tendencies to live restlessly, to be dishonest, to feel like we need to be somewhere else. On the other end of this is freedom and felt sense of being in the right place at the right time.
In this 2 part series we examine various karmic signatures involving Jupiter and the keys to growth within them with a particular focus on the themes of pessimism, optimism, honesty, alienation, restlessness and guiding vision. Lots of useful insight and chart examples are shared in these classes.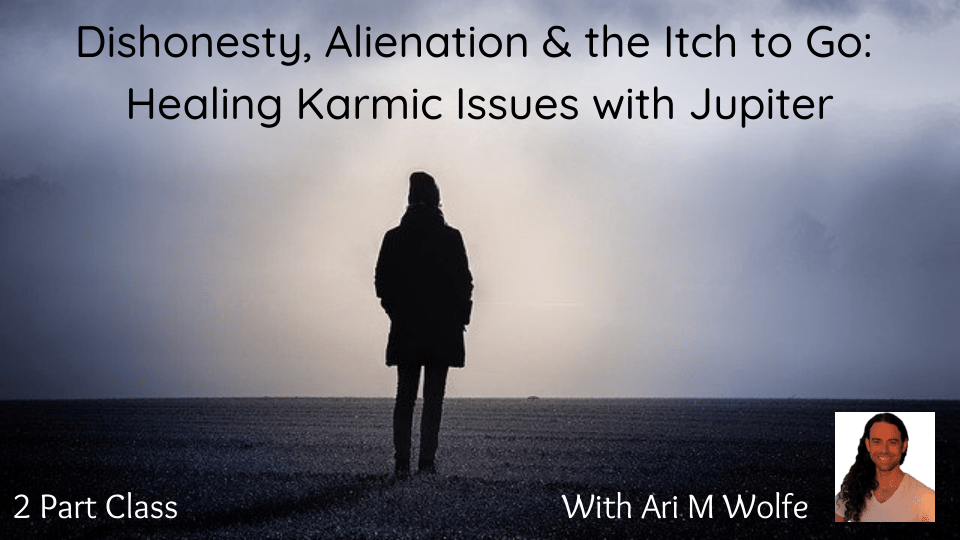 Class originally taught live Sept and Nov of 2020. About 2 hours 45 Minutes